What Would Happen If Your Business Never Missed Another Phone Call?
3 Down-to-Earth Strategies to Minimise Missed Calls and Missed Business
Joel is a business consultant and full time digital marketing veteran of 15+ years. He's the Director at Mr Search, an award winning Google Premier Partner. When out of the office, he loves growing things.
Missed Calls = Missed Business
It's been a busy day. You're ready to take action. After Googling and looking at a couple of options, you've found a business that looks like it can help solve your problem. You press the call button on their website (hopefully it works and the tel link isn't broken), and the phone starts to ring. It rings, and it rings. AND, it rings. And then you get it…
'Hi, the person you've called is not available. Please leave a short ten second message…'.
You hang up. Who's got time for a game of 'leave a message and see if they call me back'? So you call the next service provider/s and end up doing business with them instead. So what's the cost of a missed call? Well, not only did the first service provider miss your business, but your perception of them probably isn't amazing either, so you might not even bother trying them next time, and you certainly won't be recommending them to your friends and family. They might have a world-class Google Ads campaign, but ultimately it's for naught if nobody is answering the phone!
Most People Just Won't Bother Leaving Voicemail Messages
This exact situation happens to almost all of us on a semi-regular basis. If we're feeling patient, or if their website or voicemail message was super compelling, we MIGHT leave a message. But oftentimes we just won't bother, and will instead just call the next business instead.
Have you ever experienced this? I think it happens to all of us. But how about your business? Are you (and your staff) able to answer ALL calls? Or almost all calls? Or do you have frantic days we're you're already tied up on another call, out of the office, out on a job, away from your desk or otherwise unavailable? I believe this is a challenge that all businesses deal with. But like many things in business, it's how you deal with it that makes all the difference.
3 Practical Strategies to Help you Deal with Missed Calls
1. Make use of an Australian 'live answering' service
Imagine the peace of mind you'd have knowing that all your calls are being answered 24/7 365 days a year. How does it work? You can easily setup your phone to divert to live answering when you (or your staff) are busy or not answering (for example after 3-5 rings). With live answering, your call will be promptly answered by an Australian operator along the following lines:
"Thank you for calling ABC Business, John speaking, how can I help?"

"Hi, I'm just looking to get a quote on ___________"

"Sure, we can help with that, our team is currently tied up, but let me take your details and have someone call you back ASAP."

"OK, my numbers is _________, please have someone call me back…"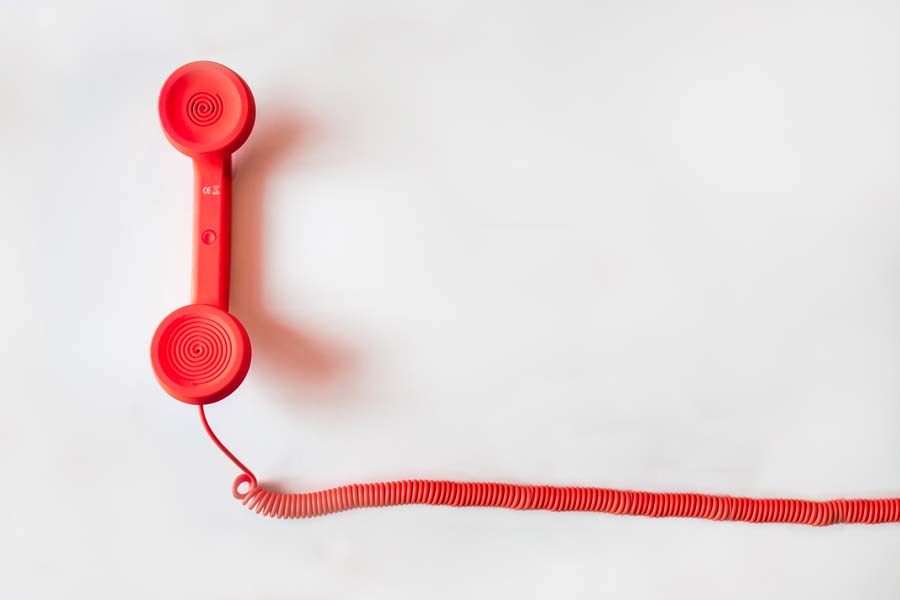 You'll receive a text message and email with the person's contact details as soon as the call ends, so you're able to follow them up asap (rather than just 'giving away' the business to your competition).
Think about how much it would cost you to employ reception staff to attend to your phones 24/7 X 365. A good call answering service will cost you only a tiny, tiny fraction of that, and is likely to pay for itself over and over, while also giving you peace of mind that your marketing efforts are not just being wasted. We can recommend a service provider we've had good experiences with. They have plans starting from only ~$39. Feel free to take a look here, give them a go, and see what you think!
2. If you're not able to take incoming calls, is there another member of staff you can count on and redirect your phone to?
While option one above tends to be the easiest and most practical option for many businesses, if you're not ready for that, if possible, why not make another staff member responsible for handling incoming calls when you're not able to. If possible, automatically redirecting your phone when you're not answering is often a good idea, or if you're taking the afternoon off, perhaps just get them to look after your phone?
3. Make your voicemail message irresistible
As a final option, and at an absolute minimum, if prospective customers are left with nothing else but a voicemail message to compel them to do business with you, and hand over their contact details, you better make your voicemail message irresistible! Options one and two above tend to be much more effective, but hey, something is always better than nothing.
Think of all the cliche things that annoy you about other people's voicemail messages and the generic telco default messages. Make sure you DON'T do those things. Here are a few ideas to consider:
Aim for a friendly, confident and genuine tone of voice
In a sentence give people compelling reason/s why they should go to the effort of leaving a message
Last but not least (really important), try and give people an estimated turn around time. Show them that you're serious about following up, and make sure you follow through.
Try and keep it simple, yet compelling
Here's a basic example that you can adapt or add to as needed:
Thank you for calling ABC Business (optional business description: e.g. Area Name's award winning XYZ provider with more than X years experience). We're really sorry we couldn't take your call right this minute. We typically follow up within 20 minutes during business hours, so please be sure to leave your details, so we can follow up without delay. Thank you, and talk soon.
I know I'd be much more likely to leave a voicemail message when presented with the above, compared with the generic 'We're not available right now. Please leave a message after the tone". How about you?
In summary:
Sales are the lifeblood of any business. Missed calls = missed business, so make sure you're not 'that business' that has awesome marketing, but then misses out because your phones aren't answered.
There are a number of affordable (and free) solutions to deal with this challenge (we listed three above). Why not take a minute and put a plan in place for your business and find out for yourself what happens when you never miss another phone enquiry.